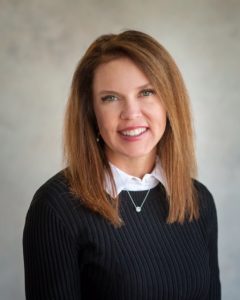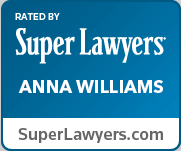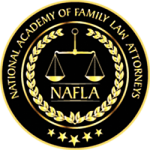 Anna Williams (formerly Bidegaray) is a third generation Montana lawyer. She has practiced law for over 24 years. As a Montana native, Anna attended Hellgate High School in Missoula.  She left Montana to attend Wellesley College, Johannes Gutenberg University in Mainz, Germany and graduate from the University of Washington in 1991, with a B.A. in Political Science and German.  In 1994, she graduated Cum Laude from the University of Montana School of Law.  In law school, Anna was a member of the National Moot Court team and the Order of Barristers.
Anna began her legal career as a law clerk at the Montana Workers' Compensation Court under Judge Mike McCarter.  She then worked in several small law firms in Sidney, Montana as a general practitioner.  In 2000, she and her family moved to Bozeman, Montana.  In Bozeman, Anna continued her litigation practice at Bidegaray Law Firm, LLP and later Tarlow & Stonecipher, PLLC.  Over the last 24 years Anna has represented people who have been injured and people with disputes against insurance companies.  Anna has also represented injured workers seeking workers' compensation benefits.
In 2014, Anna decided to add family law to her practice for both professional and personal reasons.  As she went through her own divorce, Anna made a commitment to focus on family law.  She has witnessed first-hand the impact of divorce on children, and she learned that there are ways to minimize this impact.  She can uniquely relate to her clients and help them see that they will survive this turbulent time of life.  Her personal experience combined with her many years litigating in various courts allows her to be an assertive, calm and knowledgeable advocate for her clients.
In her spare time, Anna can be found hiking, biking, running, swimming and kayaking. Anna enjoys volunteering at Eagle Mount in the Therapeutic Horsemanship Program.  Anna volunteers as a pro bono attorney at the Gallatin Legal Assistance Clinic and as a mediator at Project Settle. She also serves on the Board of Directors of Haven, which offers domestic abuse victim support, advocacy, education and other resources.
Courts: Anna is admitted to practice law in Montana, the United States District Court, District of Montana, Fort Peck Tribal Court and the Ninth Circuit Court of Appeals.
Memberships: Gallatin County Bar Association; American Bar Association; Phi Delta Phi (legal fraternity); Montana State Bar; and Bozeman Business and Professional Women.
Mediation: Anna is a certified mediator of the Montana Mediation Association. She is a recognized expert in dispute resolution.
Honors:  Anna has been named as a Super Lawyer for the Mountain States region in 2017 and 2018. Anna has been named a Top 10 Family Law Attorney in Montana by the National Academy of Family Law Attorneys, Inc.